Size: 700 * 18/25C
Weight: 300g/pcs±50g
Package Content:
(if you want 2 pieces, please choose 2 when ordering. )
Butyl Rubber
Valued for its inertness and impermeability feature, butyle rubber is the perfect material for tube.
How to select a inner tube?
Determine your rim height. Normal rims heights are 24 30 38 50 60mm etc. 48mm valve is enough for most alluminum rims which are of 24 or 30mm rim height.
Valve Length
It is suggested that the valve length is 10cm longer than your rim height or more.
Tube Width
Width of the tyre need be within of range of inner tube. For example, a 700*23c and 700*25c tyre are compatible with the 18-25C tube. But a 700*28c tyre is not matched with the tube.
Chaoyang is official partner of Continental Team RTS Monton.
Ultralight Version
Ultralight verison weighs only 80 grams, 50 grams weight reduction for one bike.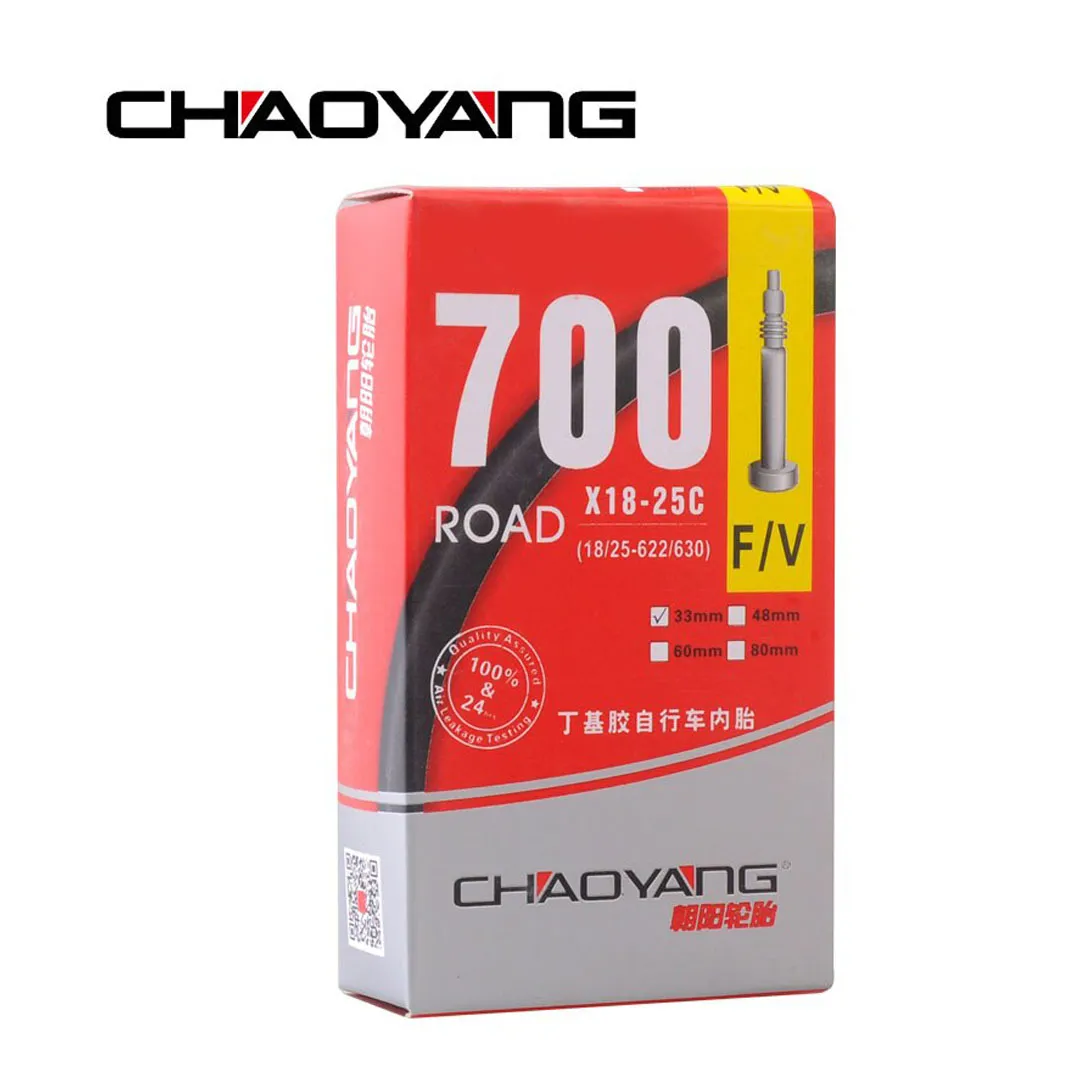 Fixie Road Bike 700 Bicycle Inner Tube Chao Yang (1pc)-700C Chao Yang Bicycle TubeAV=Schrader / American Valve (700×18-25) FV=Presta / French Valve (700×18-25)AV=kepala motor FV=kepala tajam-For Bicycle Fixie/ Road Bike -100% Quality Assured Air Leakage Test